Affiliates


Hi Guys, sorry not been on here, i have been duty DI all week and worked 15 hours each day over the week end, 7 days on and only off today then back again tomorrow. Anyway been reading Stephen Ambrose Citizen Soldier, pretty good book but a bit biased towards the yanks. Neil how is the guitar making business coming on? . I am just about to have a bash on the old drums and would you believe it i am on bloody call again tonight so cant have a drink, that will be a fortnight, may as well be tee total lol.
Gunner





Posts

: 651


Join date

: 2009-07-25



Bloody hell Paul i feel for you brother, so 2 that end i'm going to have a glass of red tonight lol. It's not going to bad paul i will try and put some pics up tonight.
[img]
[/img]
This is the cigar box that i'm using i think it's mahogany.
[img]
[/img]
[img]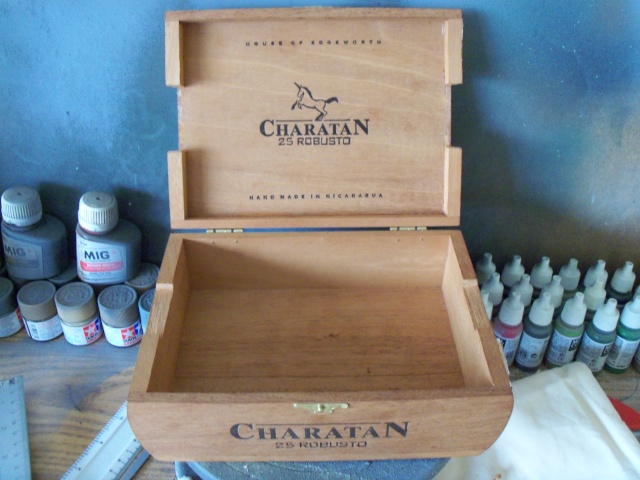 [/img]
cut outs made for the neck.
[img]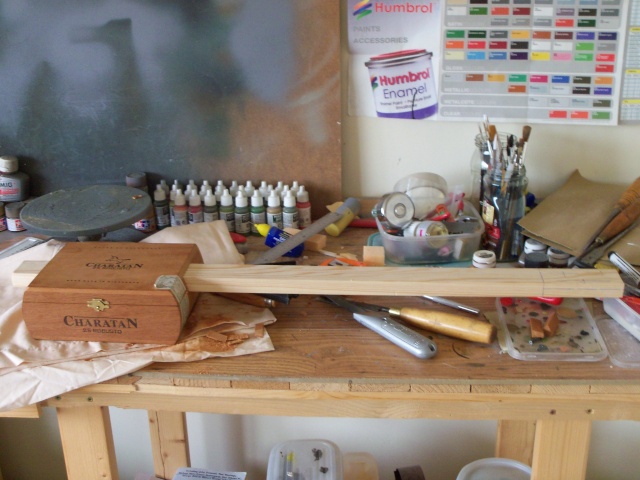 [/img]
it's coming together now lol
[img]
[/img]
sound holes in place and hole for 1/4 inch jack in bottom, i have now shaped the head and it's ready for the machine heads. I got to be honest guys ive had a lot of fun doing this lol, more to follow.
bloody hell Neil you have been busy, looks the dogs nuts. Cant wait to see it, Mick how is your week ???
Gunner





Posts

: 651


Join date

: 2009-07-25



Hi guys, hang on in there Paul. Neil, I cannot believe how far you have got with your your guitar, it looks great! Having a great here, the Edinburgh festival is truly one of the great cultural events in the world.
Gunner





Posts

: 601


Join date

: 2009-07-19



Hi Mick, sounds like you and Heather are having a great time. I popped into Pauls last night to show him the cigar box lol.It just needs the final touches now , a good sanding and some varnish should do the trick. I hope to have it ready for next weekend.
[img]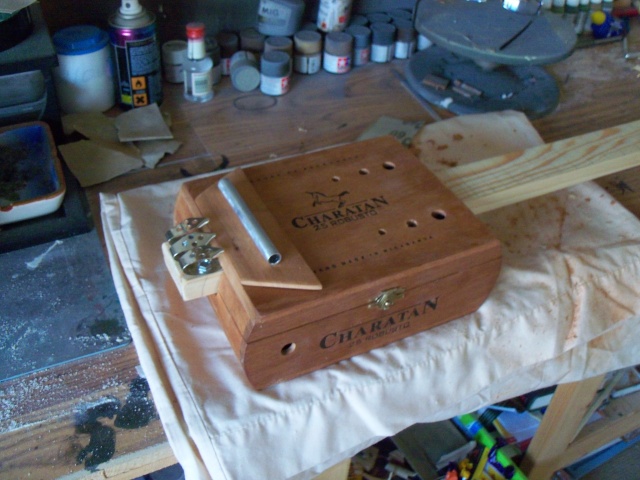 [/img]
[img]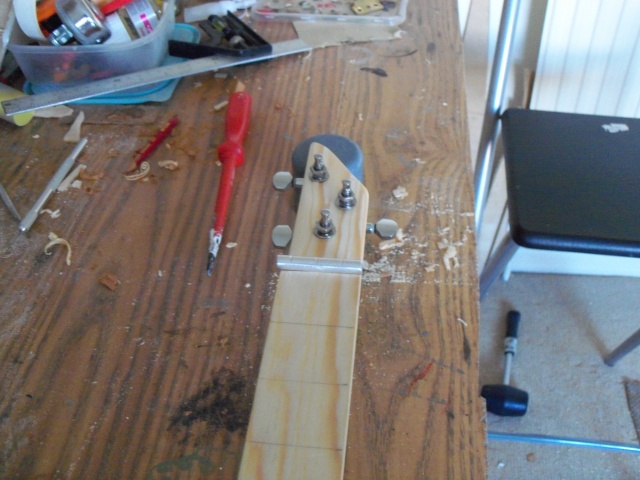 [/img]
[img]
[/img]
[img]
[/img]
You really could build one of these in a weekend, Paul i'm looking into the Cajun box i think that will be easy to make as well, Mick i'm on the look out for a banjo for you lmao.
Hi all
Just gave the box a good wash down with some white spirit which will bring the gain out of the wood. Will give it a coat of varnish tomorrow and see how it looks.

---
Permissions in this forum:
You
cannot
reply to topics in this forum